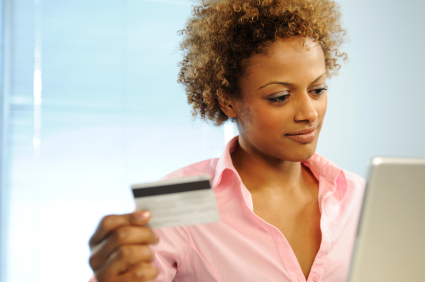 If your credit has gone south, you may be getting mail from credit card issuers that offer credit cards at outrageous prices – and you may get one or two that sound reasonable.
Beware of what are commonly known as "fee harvester" cards. Under the CARD Act of 2009 these cards are now restricted to charging you "only" 25% of your credit limit in fees during the first year. These can include annual fees, enrollment fees, monthly fees, and more. But since there are no restrictions on interest rates, you could find yourself in a bad situation very quickly.
For instance, one card offers a $200 credit line with an automatic charge of $50 when you take the card. Then it charges 79.9% interest. That's not a typo – they charge almost eighty percent interest!
Some, however, charge rates that aren't too much worse than a "normal" credit card. Carrying a balance would be cost-prohibitive, but if you need a card on hand for emergencies or if you're working on building credit, they might be worth the cost. These cards report to the major credit bureaus, so careful use will raise your credit scores.
Orchard Bank Mastercard®, for instance, charges an annual fee that ranges from $19 to $79 per year, and an interest rate between 14.9% and 28.9%.
Capital One offers a Visa® card with a $1,500 spending limit, a $69 enrollment fee and an annual fee of $69, billed at $5.75 per month. The interest rate is 23.9%
Another card, called the American Octane Black Card, advertises 0% APR for the life of the card and 100% approval, with credit limits from $500 to $10,000. They charge a $99 set up fee which is deducted from your bank account upon approval. Then a $9.95 monthly fee keeps the account open.
A disclaimer at the bottom of their page says: "*American Octane LLC does not in any manner represent or guarantee any sort of credit rating or credit score increase whatsoever." Further details weren't available without making application for the card.
This does, however, sound similar to shopping cards such as the USA Gold Shopping card, the Horizon Gold, and the NATIONAL PLATINUM™ cards, which are good only at specified shopping outlets.
These privileges can be expensive. The NATIONAL PLATINUM™ card, for instance, charges a one-time fee of $99 to enroll, plus a monthly fee of $14 – whether you use the card or not.
My guess is that the merchandise offered with these cards is probably priced to offset the fact that buyers don't pay interest.
After researching these cards for poor credit, my own feeling is that a consumer would be better off choosing a reasonably priced secured credit card. These report to the credit bureaus and thus help increase failing credit scores, and many are available without the high enrollment, monthly fees, and high interest rates.
Author: Mike Clover
CreditQuick.com your credit card and credit report resource.