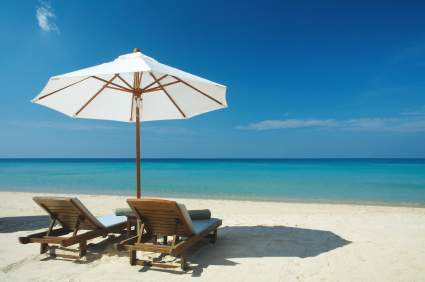 When planning your travel budget, allow for the cost of using money, and do some research before you pack your credit cards.
Using a credit card overseas almost always involves paying a foreign transaction fee, also known as a currency conversion fee. Visa and Mastercard charge a 1% transaction fee and most banks pass this on to their customers – after adding their own fees of from 1% to 3%. While the CARD Act reduced many credit card fees, this is one that was left untouched.
The exception is Capital One – which doesn't pass on the Visa and Mastercard fees and doesn't charge a foreign transaction fee of its own.
American Express charges 2.7% of each transaction after conversion to U.S. Dollars, while Chase, Bank of America, Citibank and HSBC charge 3%. Discover charges 2%.
ATM withdrawal fees are also a little higher than at home, with Bank of America charging $5 plus a 1% International fee. Chase charges $3 plus 3%, and Citibank charges $1.50 plus 3%. Thus, if you know you'll need to have cash again tomorrow and the next day, take out enough to cover and avoid the extra $1.50 to $5 imposed for each transaction. Put the excess in the hotel or room safe until you need it. If your bank imposes a cap on daily withdrawals, call ahead and ask to have that cap increased for the duration of your trip.
So if you're planning a trip, get out your credit card agreements and see what you'll be paying. If you've misplaced them, go on line to check the fees. Then pack the card with the lowest fees for traveling abroad.
Along with transaction fees, you'll be subject to the exchange rate, but fortunately, the exchange rate you'll pay through your credit card will almost always be less than the fee you'd pay if you simply took your American dollars to the bank – here or abroad – to have them changed. This is because credit card companies pass along their "bulk" exchange rates.
Banks and exchange counters routinely charge from 5 to 8% for this service. The most expensive are exchange counters in airports and train stations. If you must exchange money while overseas, go to a bank.
Surprisingly, travelers are now reporting that travelers checks are not a good idea. More and more merchants are refusing to honor them – leaving you up a creek if you were counting on them to make a purchase.
One thing to remember before you leave home: Call your credit card company and your bank to let them know that you'll be traveling. Otherwise, you could suddenly find your card being denied because the card issuer believes it to be stolen.
CreditScoreQuick.com