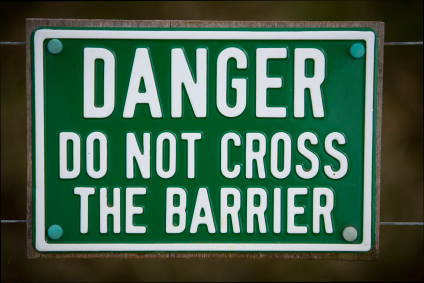 Protect Your Money and Your Credit Scores With Individual Checking Accounts and Credit Cards
Sometimes there's a good reason to add a parent to your checking account, and spouses regularly have joint checking accounts. It's simply more convenient to have more than one person who can pay the bills.  It's also convenient to share a credit card with someone who is equally responsible for paying the bills.
Hopefully, you have a relationship of trust with those family members, and your money and your credit will both be safe.
But sharing a checking account or a credit card with a friend or a sweetheart can spell big trouble.
First – the checking account. The most obvious reason why it's dangerous is that you and the other person may have a falling-out, and they could decide to clean out the account. Since they have just as much right as you do to the funds in a joint account, you're just out the money.
Or, they may be poor record-keepers and write checks for more money than you have in the account – triggering overdraft charges and damage to your credit scores.
The other reason is that your friend's past could come back to haunt you both.
Friends and sweethearts don't always reveal everything from their past – such as credit problems that led to unpaid judgments. And, since creditors are becoming very aggressive at collections, you could wake up one morning to find that the funds in your joint account have been seized.
If yours is the only money in the account, you do have some recourse if you act before the money is seized. When you get notice of the account garnishment, you should have 30 days to notify the court that the money does not belong to the debtor in question. But… if your friend is embarrassed and doesn't tell you about the notice – you're out the money.
Credit cards are just as dangerous – whether you have a joint account or whether you simply add your friend as an additional signer on the card.
Credit card misuse won't cause you to pay for someone's old debt, but your partner could use your credit card to its limit – or beyond. They might do it in anger, but some people do it because they simply don't have good money management skills. They fully intend to repay you.
This won't just be an immediate financial hardship, it will lower your credit scores and make it difficult for you to borrow money in the future.
They say fences make good neighbors. By the same token, separate checking and credit card accounts make good friends.
Mike Clover
CreditQuick.com