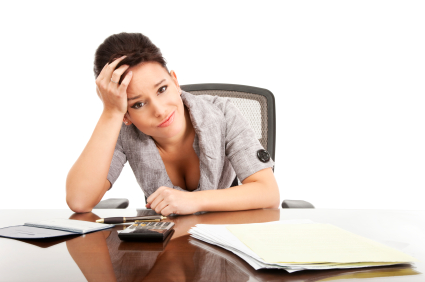 How Short Sales can Affect you.
Thousands of real estate agents will tell you that listing your pre-foreclosure home as a short sale is the way to avoid ruining your credit score.
They'll tell you that letting the house go to foreclosure will do damage to your credit rating that you'll live with for the next ten years. And that is true, but a short sale could be just as damaging, to both your credit and your peace of mind.
During the time while your house is listed, you'll be on pins and needles. You'll be hoping for a buyer and getting farther and farther behind on payments as you wait. Once you've reached the 120 day late period, your credit is just as damaged as if you'd let the house go into foreclosure.
And now that the banks' inefficiency and foot-dragging over short sales has become common knowledge, many buyers are simply choosing not to consider them. No buyer wants to commit to waiting 3 to 6 months just to find out whether or not a bank will allow a short sale to go forward.
Now the government has instituted programs that require banks to reply within 10 days. They're also required to make a pre-determination of their bottom line price. The trouble is, participating in those programs is voluntary. And, even when they do participate, they don't have to let the homeowner know that bottom line before they list their home.
So, any offer a homeowner accepts and sends for approval can still be subjected to the same long wait period and uncertainty as before.
But that's not the worst of it. In addition to ruining your credit, a short sale could cost you money.
Homeowners going through the short sale process need to be very careful in their choice of real estate agents, because the negotiations are crucial.
While the feds have decided, at least temporarily, that the banks cannot come back on owners for a deficiency when a house is foreclosed, the rule does not apply to short sales.
So unless the agent representing you "knows the ropes" and negotiates strongly on your behalf, you as a homeowner could find yourself owing a huge bill for a house you no longer own.
I suppose you can't blame the banks for trying to squeeze every dollar out of a contract that's gone sour. They are, after all, only in business to make money. But it can be devastating for a homeowner who believes he's been relieved of a burden to suddenly find he owes $50,000 or even $100,000 for a mortgage loan deficiency.
Just think what that could do to your credit scores!
Author: Mike Clover
CreditQuick.com