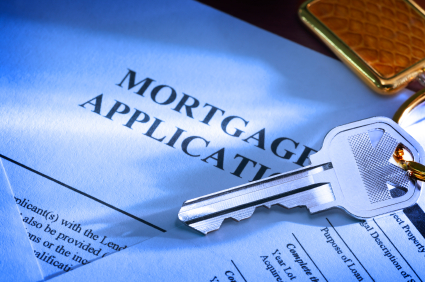 Mortgage companies are pretty picky these days – so they're being much stricter about enforcing the policies that could keep you from buying your dream home.
Getting approved is harder. And once you are approved, one little mis-step and the loan you thought was ready to close could evaporate.
Here's how to give yourself the best chance of getting the home mortgage you want:
First – check your credit report and scores. You can do it at no cost right from this site.
Read it carefully to ensure that there are no errors. And if there are errors, get them corrected. However, you don't have to dispute everything, because some errors won't have any effect on your scores. The article "When Should You Dispute Your Credit Report"will give you guidelines.
Next, read the "reasons why" section of the report to get suggestions on how you can raise your scores. You may need to pay off some old bill that was in dispute, or you may need to re-arrange your credit card debt to keep one card from using a large percentage of it's credit line.
Next, the don'ts – and these are important:
Stop using your cards. Don't charge

anything

more until after your mortgage loan is closed. The new refrigerator, the new car, the new clothes, and the celebratory night on the town can wait. Don't even use your card for gasoline.
Don't apply for any new credit –  that includes store credit cards that offer you 15% off today's purchases if you'll just sign up right now.  Even if you don't charge a thing on a new card, just making application will hurt you. So resist.
Don't drain your bank account, either. Put your wants on hold until later. For now, try to let your bank account grow. Remember that your lender will want to see that you have enough money to make a couple months' payments after you've made your down payment.
Don't change jobs – lenders want to see a 2 year history at your current job, so even if you think your boss is a twerp, stay put for now. And… don't switch from a salary to a commissioned position, even within the same company. Just leave things as they are. You can change after your loan is closed.
About that credit card use: You may be wondering why a few hundred dollars on a low balance credit card can hurt you when you'd still be under the magic 30% of use.
It's because it could alter your minimum payment – and that will change your debt to income ratios. It might not knock you completely out of the running for your mortgage loan, but it could trigger an increase in the interest rate you'll pay.
Think about this: Just 1/8% increase in the interest rate on a $200,000 loan will cost an extra $15.33 per month. It doesn't sound like much until you realize that it means an extra $183.96 per year. Over 30 years, you could pay more than $5,500 for the privilege of celebrating your new home purchase before your loan is closed.
Author: Marte
CreditQuick.com